Warning: Contains Spoilers from All Five Seasons!
Ardley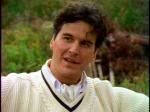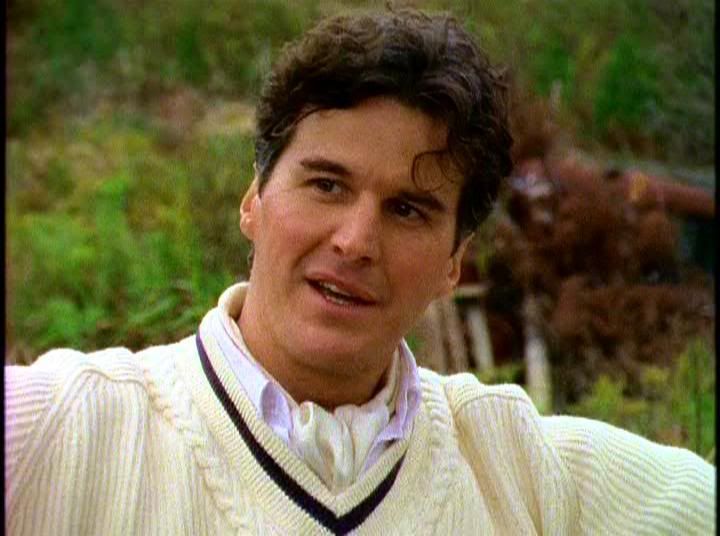 Percy Ardley, played by Karl Pruner in Moonshine Struck, is a cocky policeman who hopes to be transferred to the Artic. Percy's lackadaisical approach to his job as well as to his plans quickly grows on people's nerves. Much to Max's consternation, Percy delevopes a crush on Honey.
Asher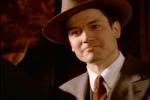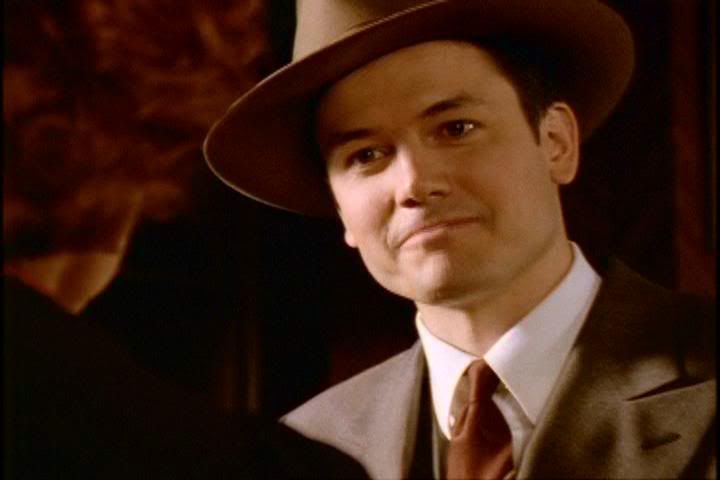 When Dr. Thomas Ahser, played by Kevin Hare in The Marriage of True Minds, comes to New Bedford to exams of the miner's lungs he is delighted to see Honey, whom he hasn't seen since she was dismissed from the sanitarium. After having "Tommy" over for supper, Max learns that there's a side of Honey that he knows absolutely nothing.
Attenborough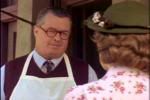 Archie Attenborough, played by Richard Blackburn, is the druggest at Stutt's Pharmacy. Archie is somewhat of a shy, blundering man, but is very sweet.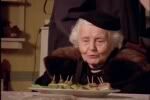 Ina Attenborough, played by Rita Tucket, is Archie's overbearing mother who is upset that her only son is interested in a divorced woman.
Bailey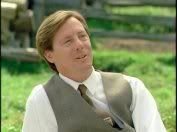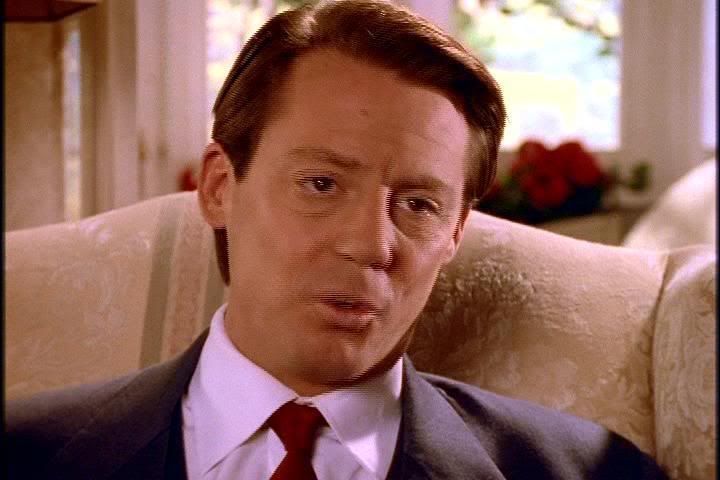 Bob Bailey, played by Dan Lett, is May's son. In the first season Bob is running the mine, but is having difficulty keeping the bank pleased. Bob and his wife, Toppy, have marital problems and the only way he can get Toppy back is by leaving the mine, which gives Bob the excuse to skip out of town and leave the mess of the mine on his mother's shoulders.


Doris Bailey, played by Kathryn Long, is Bob and Toppy's only daughter. Doris is spoiled and expects people to dote on her.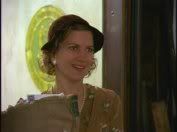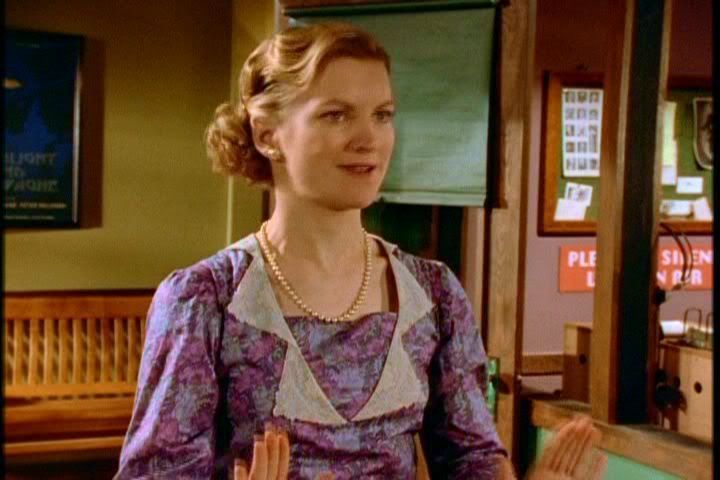 Grace Bailey, played by Kathryn Greenwood, is May's only daughter and the youngest May's children. Grace, who is in her early thirties, lives with her overbearing mother. Grace has several relationships, but none ever pan out like a fairy tale. In the first season, Grace is a ditzy blond who, in May's eyes, is a "bumbling" girl who can't stand on her own. Over time Grace slowly emerges from her mother's thumb and, with the help of Del Sutton, learns how to stand up to May. Grace is a dreamer and sees good in everyone.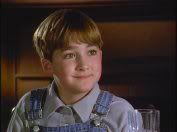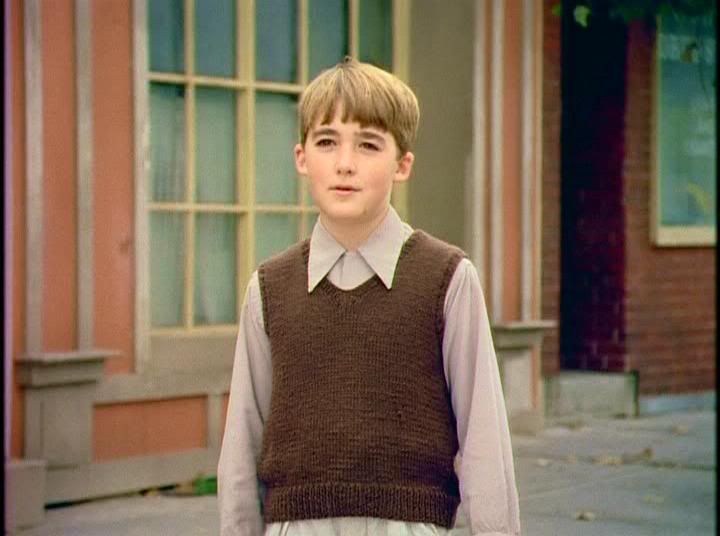 Henry Bailey, played by Tyrone Savage, is Honey's second son. When Henry was a baby, he loved to eat and received the nickname Fat. Fat is somewhat like Grace in that he's a dreamer and sees good in everyone. He enjoys adventure as well as watching the afternoon matinees. Because Fat is often whimsical in his thinking, people never really believe him when he tells them what he wants to do with his life.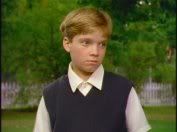 Hubert Bailey, played by Dylan Provencher, is Honey's oldest son. Hub, whose personality is similar to Honey's, is quite stubborn and detests living with his overbearing grandmother. In the first season, Hub does everything he can to earn money to help get the family back together. In the second season Hub slowly becomes interested in the mine and draws closer to his grandmother. Hub has a heart for the helpless and needy and eventually decides that becoming a priest is a good way to continue helping people.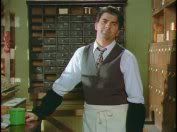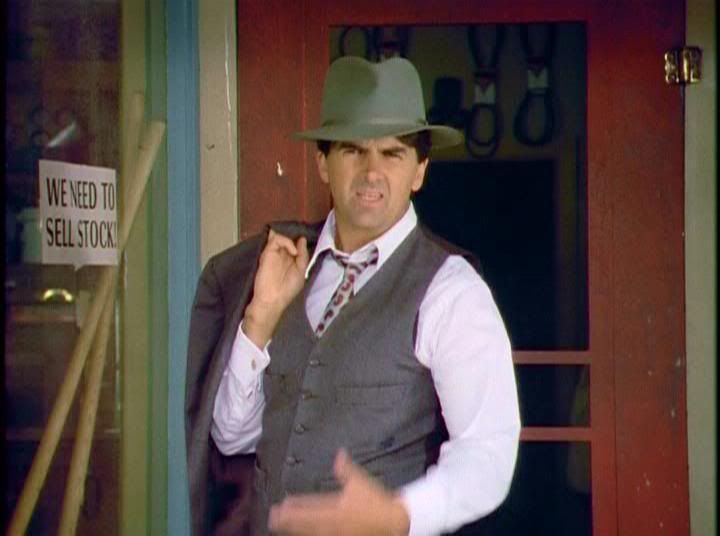 Jack Bailey, played by Booth Savage, is May's son. Due to May's intolerance of Honey's religion, Jack does not get along with his mother. When the bank closes his hardware store, Jack goes to New Bedford to get the keys to his mother's lake house. While at the house, Jack is attacked by wasps and dies from the stings.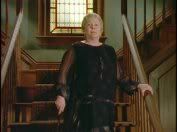 May Bailey, played by Shirley Douglas, is overbearing and insists on being in control of everything and everybody. Because of that, May's children and grandchildren avoid telling her everything, and often sneak behind her back. As the series continues May slowly softens and eventually accepts Honey into the family. The only force that slows May down is her malfunctioning heart which sometimes leaves her bedridden and eventually cripples her dexterity.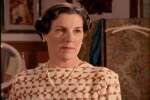 Toppy Bailey, played by Robin Craig, is Bob's wife and the mother of Doris. Toppy and May get along very well, and in the first season, Toppy helps May keep an eye on Honey. Toppy dislikes Bob's continual working at the mine and leaves him because she's tired of being second to him. In the second season, she comes back to New Bedford and tells Bob that she will only come back to him if he quits working at that mine. Bob complies, but unfortunately the move does not save their marraige. Toppy returns to New Bedford and eventually purchases a home as well as starts her own business.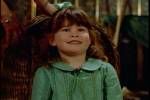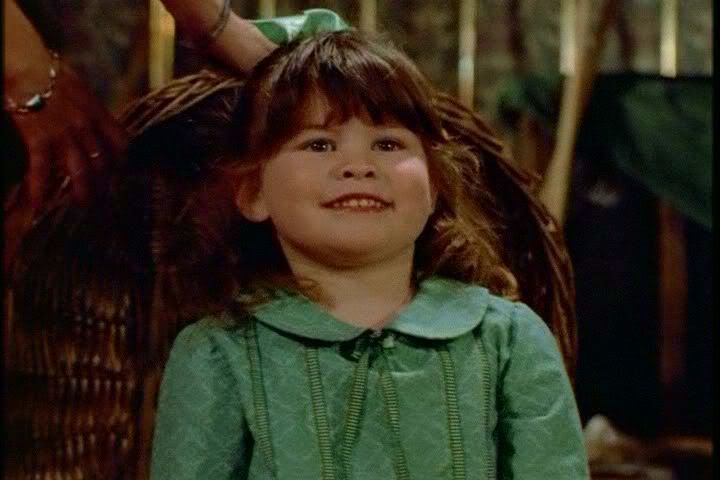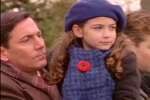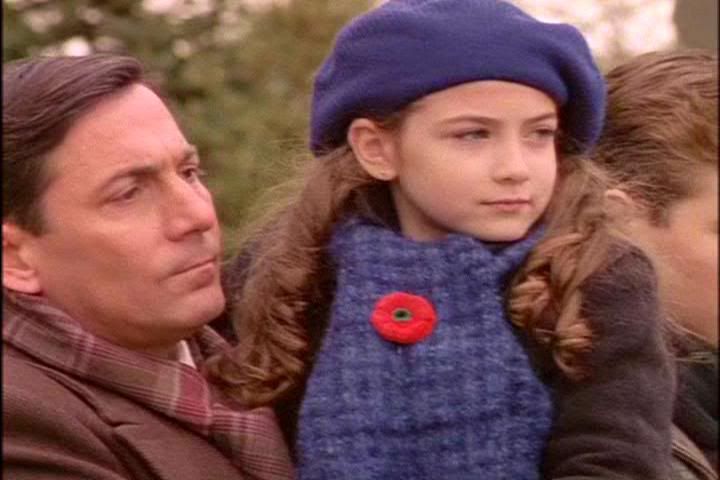 Violet Bailey, played by Victoria Collyer in the first three seasons and by Natasha LaForce (in the fourth and fifth season, is Honey's only daughter. When Jack dies, Violet is sent to live with relatives. After Honey breaks out from May's thumb she receives custody of all of her children. Violet is a minor character and has very few speaking lines.



Cousin Jessie Buchannen, played by Kay Tremblay, is in the second season. Jessie is May's cousin who took care of May when she was little. Jessie refuses to let her age catch up to her and -much to the annoyance of May- still tries to tell May what to do.
Barlow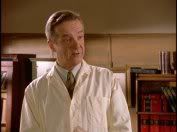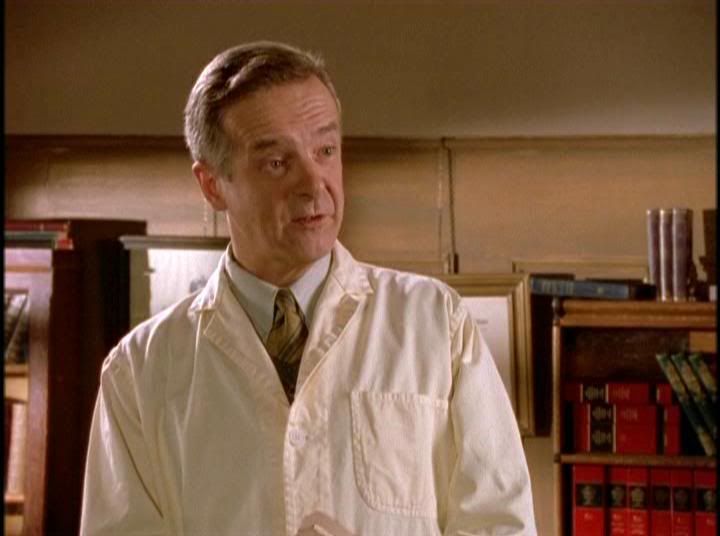 Dr. Barlow, played by Don Allison, is in all five seasons. Dr. Barlow is one of the few people in town who May will listen to. He's also one of the few poeple who won't be cowed by May.


Iris Barlow, played by Peggy Mahon, is Dr. Barlow's wife. Iris appears in a handful of episodes throughout the first three seasons and is a friend of May's. Iris is a sweet woman who isn't afraid to stand up to May, nor is she detered when it comes to adopting a cat the size of Pig.
Barrett

Leonard Barrett, played by Reg Dreger, is a banker in North Bridge. Leonard is the man who foreclosed on Jack and Honey's hardware store as well as turned down Joe's request for a loan.
Bascombe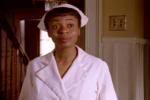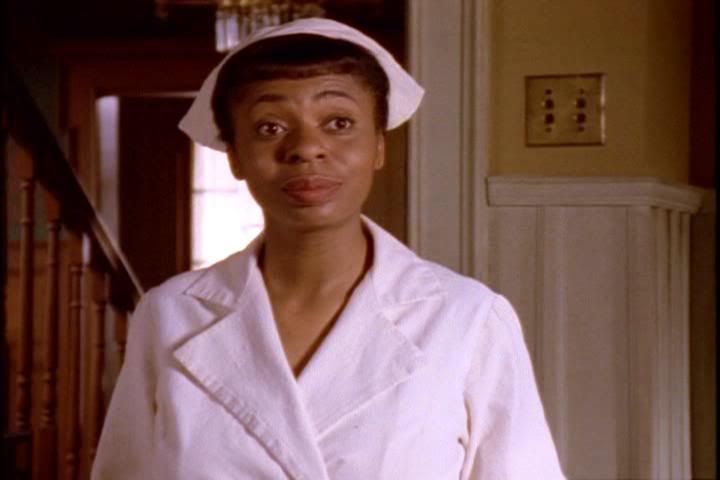 Juanita Bascombe, played by Marium Carvell, causes a bit of stir in New Bedford. Nurse Juanita is a strong woman who is a good match for May's stubborness and is unafraid to have a smart remark to May's barbs.
Beecher

Hiram Beecher, played by Albert Schultz in Faith Healer, is the manager of Lillian Day's evangelical tour. Frustrated by Lillian's inhability to perform healing miracles, Hiram stages a healing, but is discovered. Hiram chases after the fleeing Lillian and threatens her by saying he will announce that she had faked the healings.
Behan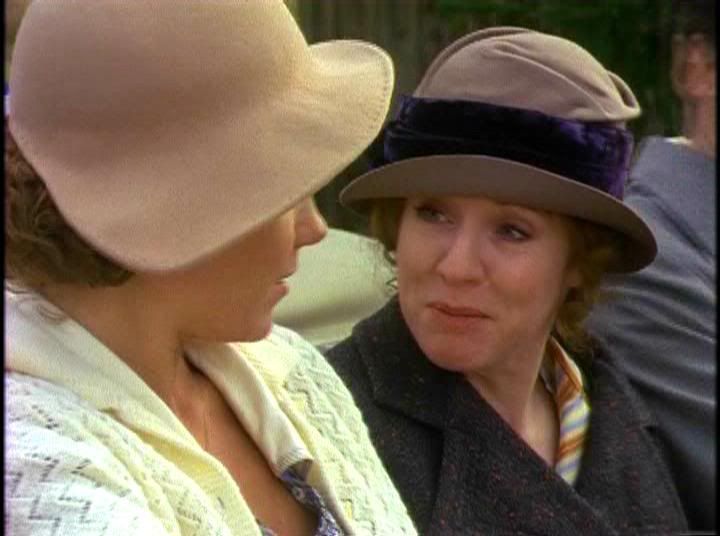 Marjorie Behan, played by Sally Cahill, is in the first four seasons. Marjorie works at the mine and wants to find the perfect man for her.
Benny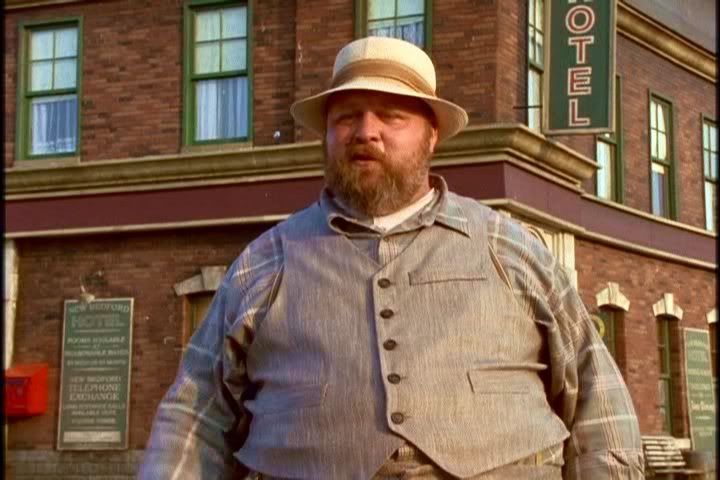 Benny, played by Jefferson Mapin in Never Sleep Three in a Bed, hauls freight packaged as maple syrup. After Hub and Fat inadvertantly discover that the syrup is really rotgut, Benny is arrested. Besides hauling freight Benny also plays a mean game of pool and teaches Del a lesson.


Bigelow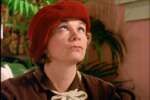 Reenie Bigelow, played by Debra McGrath, is loosely considered to be the town's expert of being in touch with the beyond. Reenie reads tea leaves at the Callie's tea room and examine's the crystal skull that May inherits.
Bloomington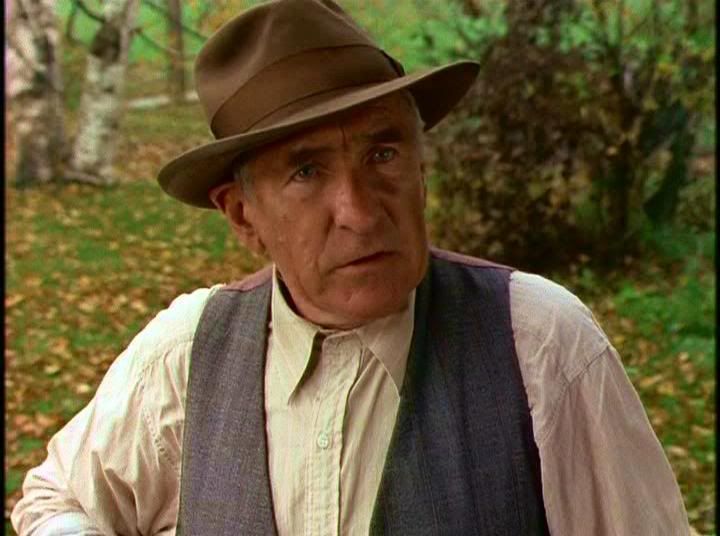 Harry Bloomington, played by Robert Buck in Something from Nothing, is a traveling field worker who patiently teaches Hub how to perform various chores around the farm.
Bloor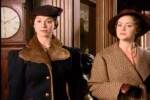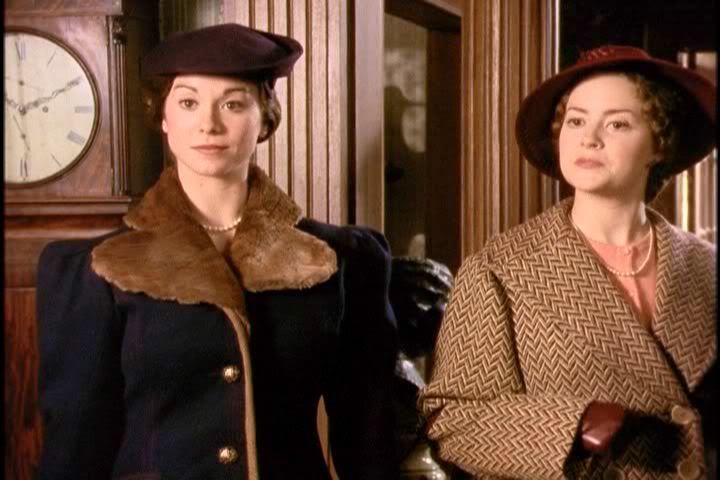 Frankie and Clarice Bloor, played by Stephanie Graham and Julie Sommerville in My Beautiful Mom are Doris's society friends. Due to Toppy's estrangement from Bob, Doris feels as though she's judged by the girls and attempts to impress them.
Bones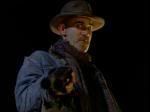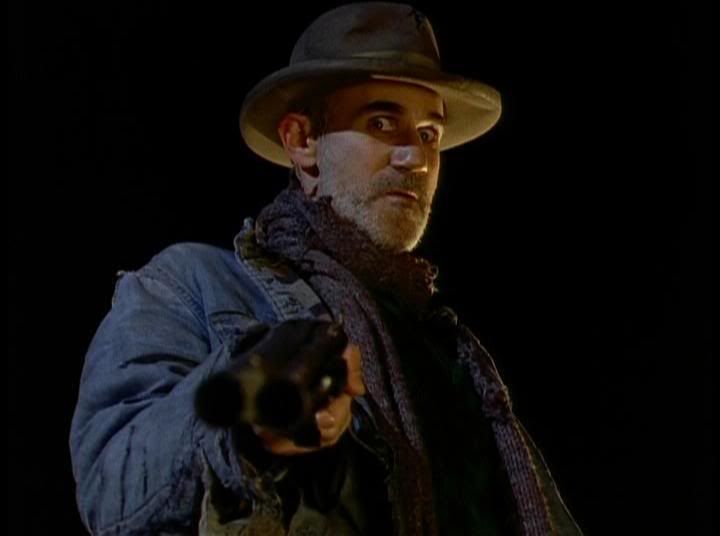 Old Bones, played by Sam Malkin in Moonshine Struck, is a "crazy, old coot" who lives outside of New Bedford and opperates a still. After Bones's still explodes, Bones captures Hub and Fat and holds them hostage.
Bridgeman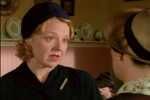 Althea Bridgeman, played by Nola Auguston, moves to New Bedford in the fourth season. Althea grew up in New Bedford and was good friends with Toppy. Due to a past mistake Althea is a cautious mother, which interferes with her relationship with Toppy. Despite the pain she causes Toppy, Althea means well and does even assist Alice MacFarlane in starting a new life.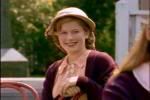 Laura Bridgeman, played by Emily Andrews, is Althea's teenage daughter. Sweet and fun-loving, Laura quickly catches Hub's eye.
Callahan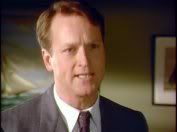 Joe Callahan, played by Jesse Collins, is in the first two seasons. Joe is Honey's money-scheming brother. Joe is a dreamer and is frequently trying new business ventures. He often depends on Honey to pick him up when he falls into trouble, but Honey quits helping him, hoping that it will force her brother to grow up.
Collins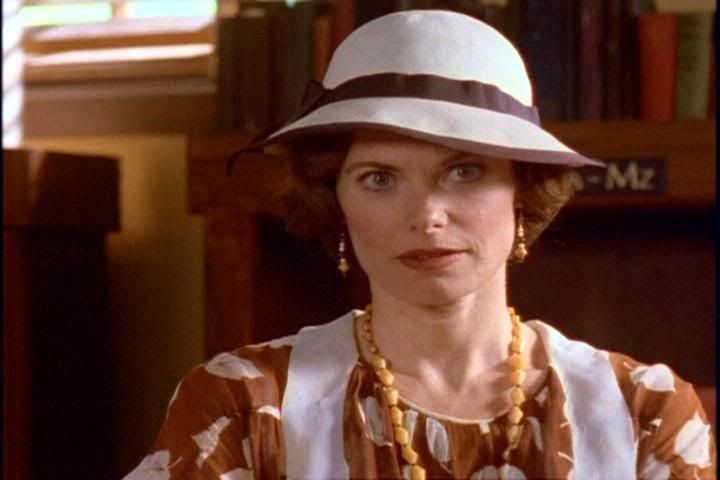 Audrey Collins, played by Michelle Duquet, is the chess teacher at the North Bridge school. While in New Bedford she catches Jim's eye, and she and Jim begin to spend time together.
Cramps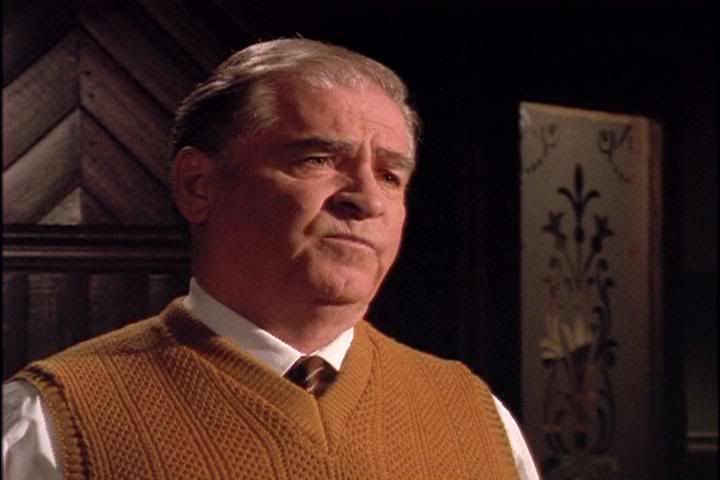 Alden Cramp, played by Dan McDonald, is the owner of CRNB Radio, New Bedford Chronicle, and the Hotel. While Alden is often pompous and unafraid to stand up to May, he cowers behind his wife's leading hand.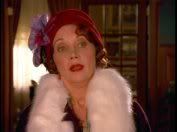 Callie Cramp, played by Lynne Griffin, appears in the second season and continues into the last season. Callie is the co-owner of the New Bedford Hotel and CRNB Radio and loves gossip. Because of her love of gossip, Callie is sometimes malicious. Due to Callie's capricious behaviour it is difficult for people to trust her.
Day

Lillian Day aka Eve Bailey, played by Stephanie Morgenstern in Faith Healer, is a traveling evangelist who believes that she can heal people through prayer. After Lillian discovers that her healings have been fixed, she runs away and is found by Fat who diagnoses her with amnesia. During Lillian's brief stay with the Baileys she finds the courage to stand up to her threatening manager and through a CRNB broadcast informs her followers why she disappeared.
Dean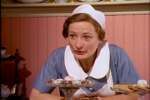 Libby Dean, played by Debra Hale, is Marjorie's sister and works at Callie's Tea Room.
Doogan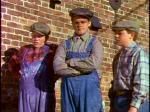 The Doogan brothers, played by Patrick Gillin, Steven Miller, and Christian Matheson, appear in A Family of Independent Means and are the bottom row of the human pyramid. Unfortunately, the Doogan's father has no patience for extracuricular activities and pulls the boys off of the team.


Mr. Doogan, played by John Friesan, is a farmer who lives outside of New Bedford. In the first season Mr. Doogan's sons participate in the Boys Olympics and in the second season Mr. Doogan attempts to purchase a watch at the Pawn Shop.
Drakeford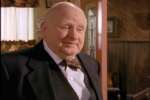 Harmon Drakeford, played by Sandy Webster, is May's lawyer.
Dumphrey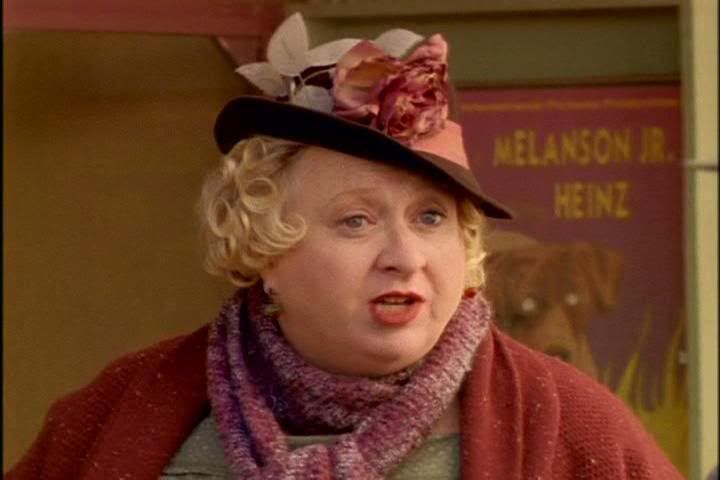 Myrt Dumphry, played by Ann Holloway, is the owner of The Regent Theatre. Myrt is a bit of a harmless gossip, and enjoys a good laugh at another's expense.
Easterbrook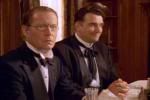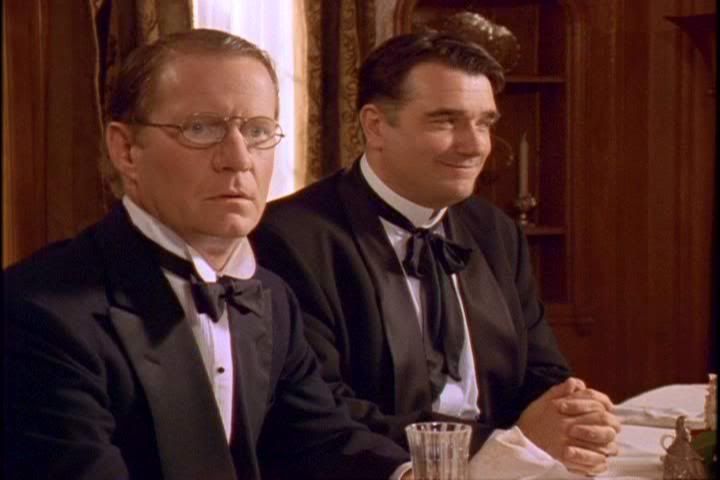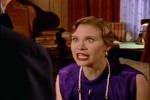 Willie and Jane Easterbrook, played by Geoffrey Bowes and Lisa Ryder, are written as stereotypical foolish, greedy, and rich Americans. AFter Jane learns the story of Princess Ebolee she covets the princess's jewels and begs Willie to purchase the necklace for her.
Fillian

Ralph Fillian, played by Peter Millard in The Forever Leap, is the father of the daughter who committed suicide. Ralph enlists help from both Honey and Hub, with Hub learning some valuable lessons.
Findlay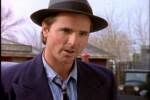 Tucker Findlay, played by Mark Humphrey in My Beautiful Mom, is a traveling photographer. Tucker's manners put Honey on edge and the town is soon whispering after Tucker convinces Alden Cramp to print a scandalous [for the time period] photo of Honey on the front page of the Chronicle. Tucker's track record catches up to him and Archie is furious when he learns that Tucker intends to skip out town without reimbursing the pharmacy for the rolls of film.
Flett

Jim Flett, played by Robert Brokstael, appears in the third season and continues until the Christmas special. Jim is a scientist and teaches at the New Bedford school. Because Jim is quiet and reserved it makes it difficult to open himself to another. Despite being reserved Jim becomes Max's confident and eventually opens himself up enough to let Grace in.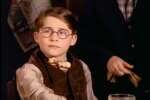 Pritchard Flett, played by Bradie Whetham, appears in the third through fifth seasons and is Jim's son. Along with being a tad nerdy, Pritchard is booksmart and is often spouting off random inforamation. Due to his quirkiness Pritchard sometimes has difficulty making friends.


Frampton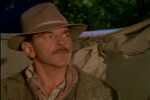 Hugh Frampton, played by Kenneth John McGregor in A River Rages, is an author and travels to New Bedford, hoping to find inspiration for his latest story. His inspiration is given from Fat and Pritchard's escape, but while waiting for the inspiration he seeks the company of New Bedford's "Hot Tamale."
Gerrard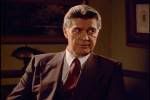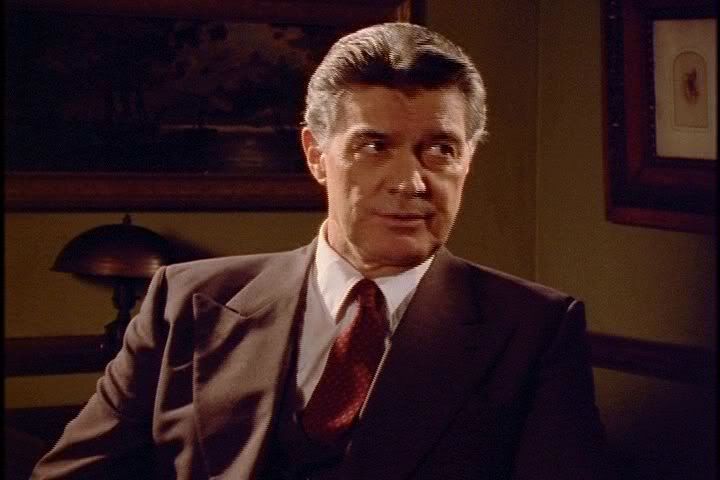 Hugo Gerrard, played by Daniel Pilon, is Luc's controlling and scheming father. Hugo allows Luc's dreams to begin relations with company owners and then begins to intervene with a new and 'better' plan.


Luc Gerrard, played by Carl Marotte, is Callie's dreamer nephew, who, along with catching Grace's attention, becomes involved with the Bailey Mine. Unfortunately, Luc's dreams are stopped by his controlling father, often putting Luc in a tight and uncomfortable spot.
Grady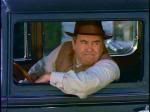 Alistair Grady, played by Ken James, is in the first season. Alistair, who is on the school board, is a tough man and detests to put up with May's bullying people into submission. Alistair is quite a bit like May Bailey, and his being on the school board often causes conflict with Max.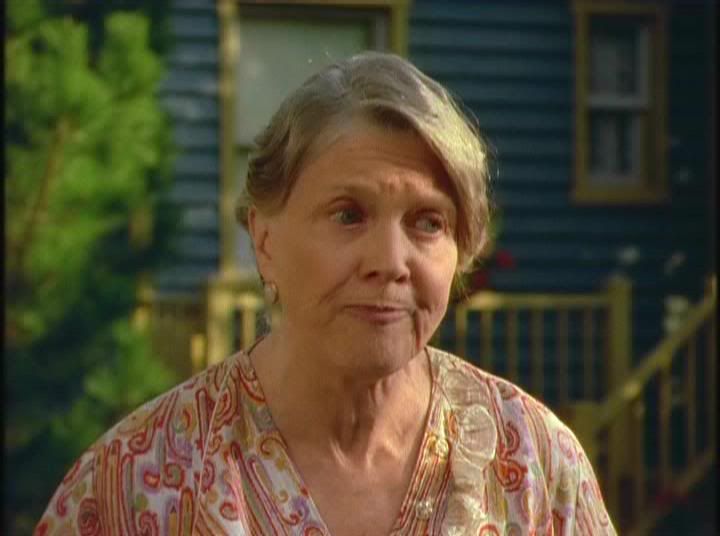 Dot Grady, played by Corinne Conley, is in the first season. Dot is May's gossipy and troublesome neighbor. She and May are oft butting heads due to their keen desire to be in control.
Graham

Rebecca Graham, played by Grabrielle Boni, loves movies even more than Grace and aspires to become an actress. Both Fat and Pritchard develop a crush on Rebecca, which strains their relationship. Besides loving music, Rebecca is also a whiz at accounting and helps do Toppy's account books.
Greeley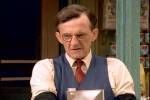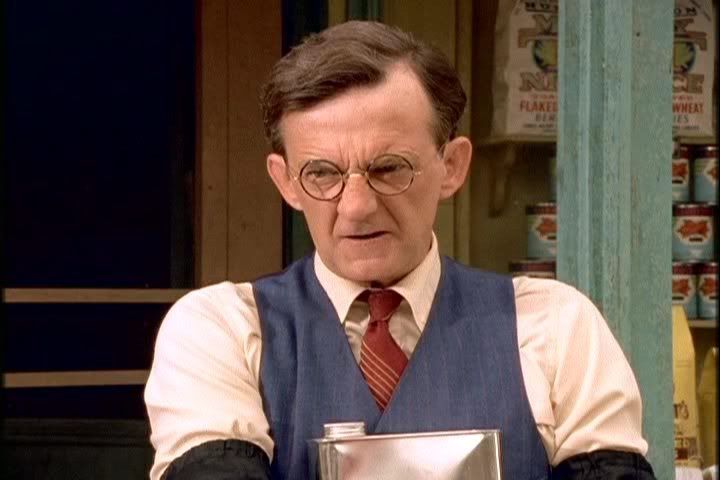 Grocer Greeley, played by Wayne Robson, is in a few episodes and works at Vreekers. After Mr. Greeley discovers that Hub and Fat's maple syrup is really moonshine he scares the boys into thinking they'll be sent to reforms school.
Hardy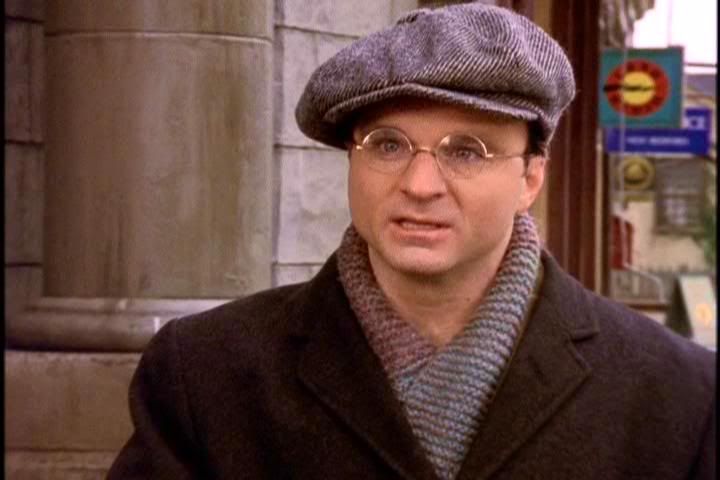 Agnus Hardy, played by Jonathan Wilson in New Directions, is an advocast for a new political party, but struggles speaking to large crowds.
Harper

Nurse Harper, played by Louisa Martin, is May's nurse. The nurse's last name fits her well and May detests nurse's assumptive manner.
Henken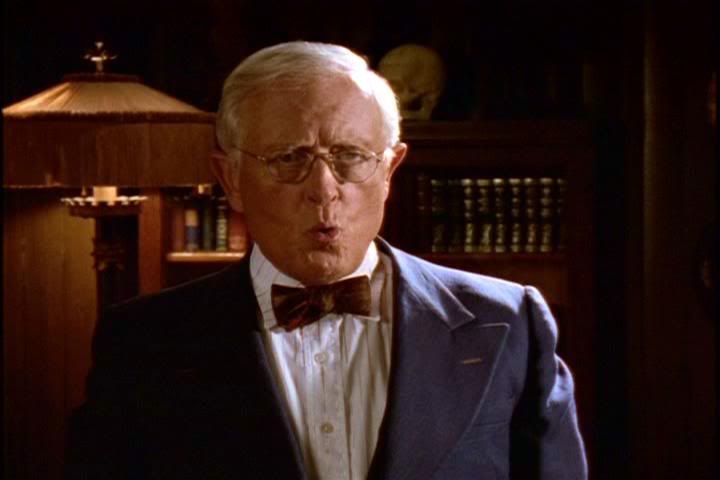 Dr. Henken, played by Allen Stewart Coates in Trick Cyclest, is a the phsyciatrist that Toppy sees in the fifth season.
Kendrick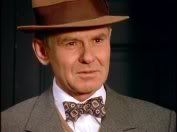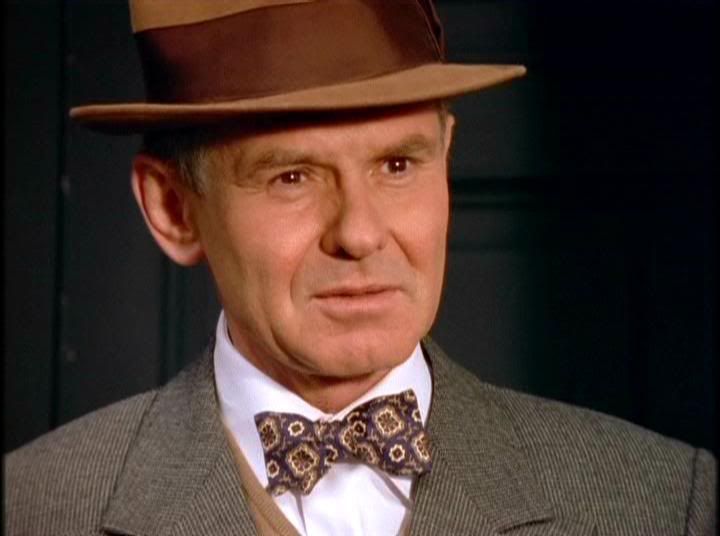 Benjamen Kendrick, played by Graham McPhearson, is in the second and third season (different actor later in the third season). Mr. Kendrick is a banker and tries hard to help May with keeping the mine open. Due to his questioning Sainsbury's interference, Mr. Kendrick is threatened to be moved to a different branch.
Jackson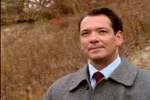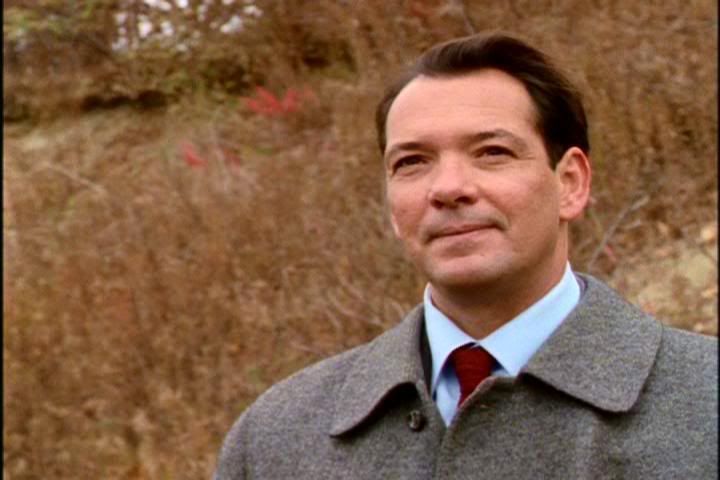 Eddie Jackson, played by Philip Granger, is Maisey's father and appears in a handful of episodes through out the third through fifth seasons. Due to Eddie's being the town drunk as well as fathering Maisey out of wedlock, Leo McGinty will have nothing to do with Eddie and asks him to leave town without revealing to Maisey who he is. After hearing of Leo's death Eddie returns to New Bedford and runs the pawnshop.


Lucille, played by Allegra Fulton, is in the episode "After Leo" and poses as Eddie's wife. Lucille's greed nearly blows Eddie's chance with kindling a relationship with Maisey.
Jefferson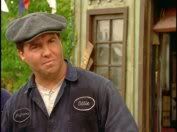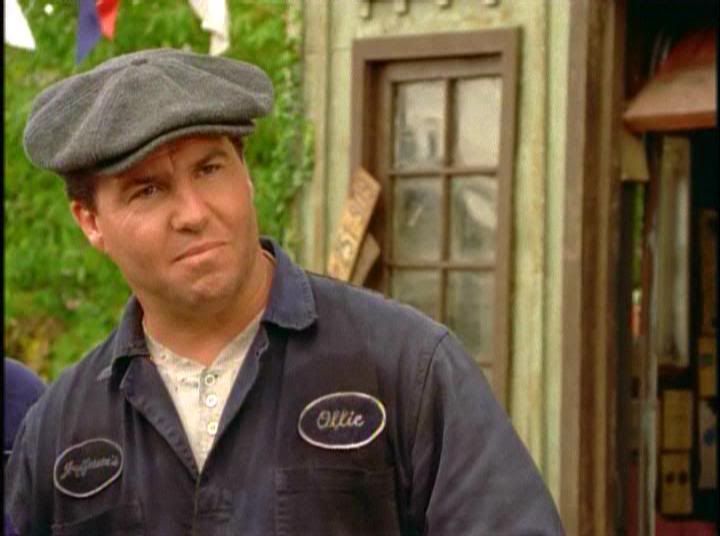 Ollie Jefferson, played by Neil Crone, is in the first four seasons. Ollie, owner Jefferson's garage, is somewhat shy and insecure and has a crush on Grace. He and Grace date throughout the second season, but Grace eventually ends the relationship.
MacFarlane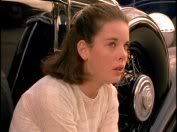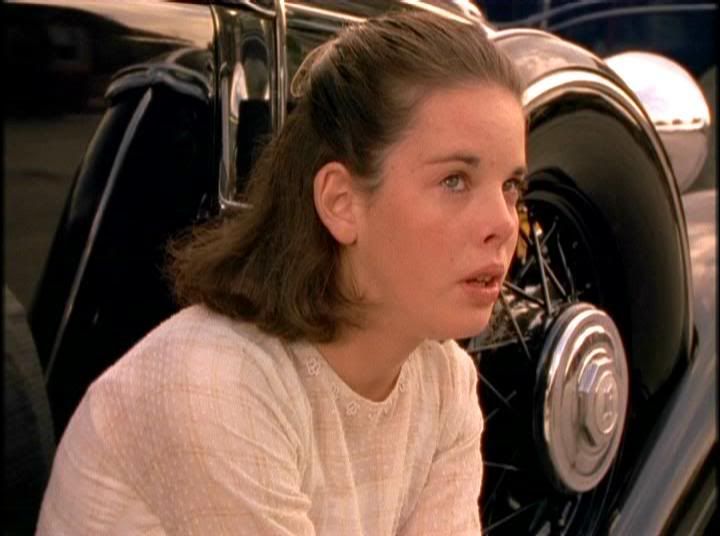 Alice MacFarlane, played by Julie Annis, is in the first four seasons. Alice has a chip on her shoulder and dislikes it when people try to help her out. Because of the chip on her shoulder, Alice rarely listens to advice and makes poor choices because she wants to have some fun. At the end of the third season Lorna sends Alice to live with her cousin. A pregnant Alice returns to New Bedford in the fourth season and for once seeks help, though doesn't completely follow the advice she receives. In the end of the fourth season Alice gives her baby to a couple in town and leaves New Bedford for good.


Eugene McFarlane, played by Richard Donat, Alice's father, is the miner who became blind after an accident at the mine. Due to his inability to see, Gene becomes bitter and drinks away his sorrows. Gene's bitterness extends to his family and is unable to see any good in Alice.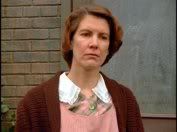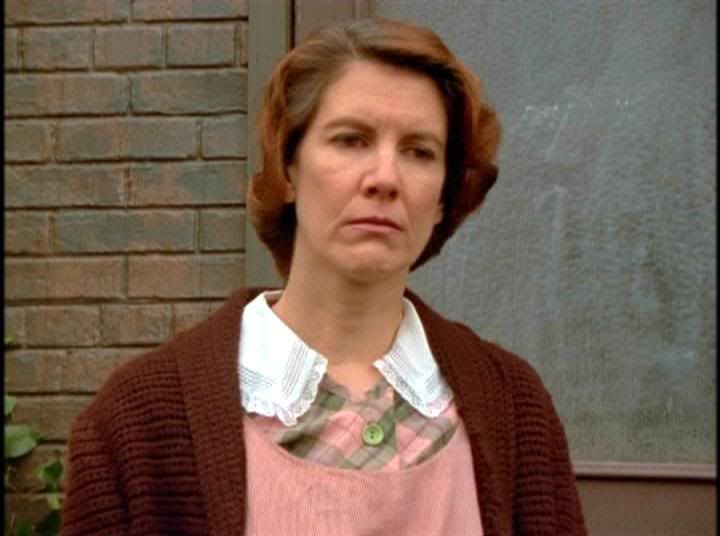 Lorna MacFarlane, played by Maggie Huculak, is in seasons two through five. Lorna is Alice's mother, whom has allowed life's bitter blows to sour her spirit. Because of her husband's accident, Lorna distests the Baileys and sends Alice away to squelch her and Hub's interest in each other.
McGinty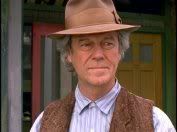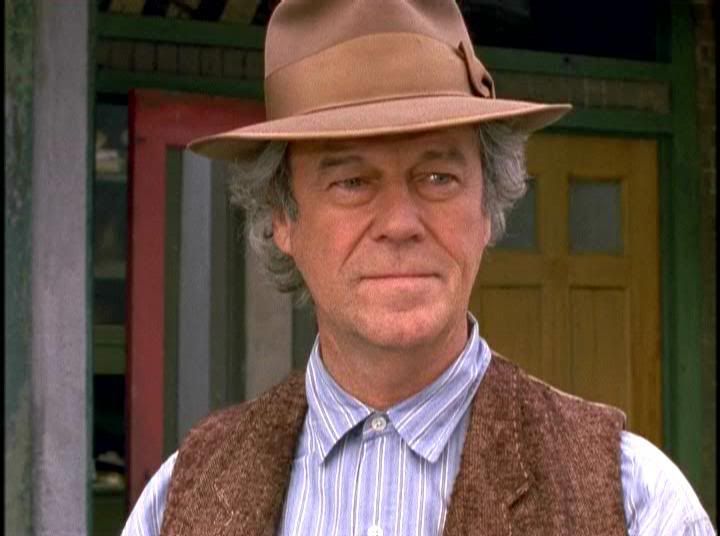 Leo McGinty, played by Gorden Pinsent, is in the second and third seasons. Mr. McGinty is Maisey's grandfather and runs the pawnshop. Leo originally worked alongside John Bailey, but after John claimed May's heart he moved away. While Leo and May's relationship isn't rekindled to the extent it was in the past May still looks to Leo for advice on the mine.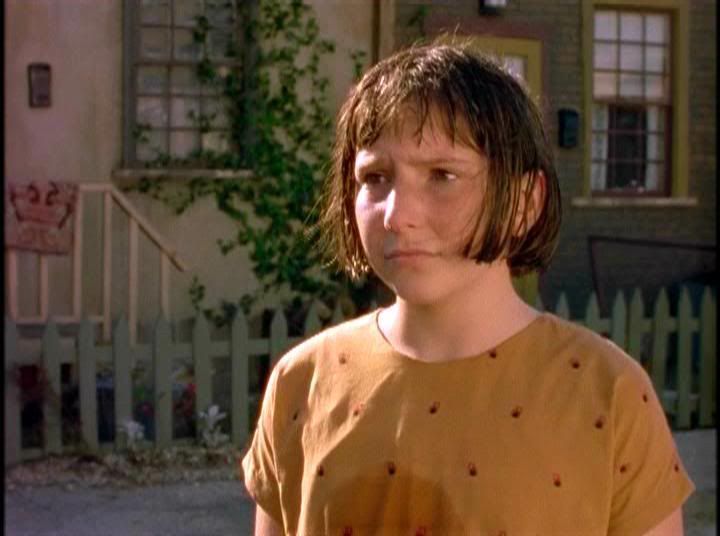 Maisey McGinty, played by Dalene Irvine, appears in the second season and continues until the last season. When Maisey is introduced she's a tough tomboy, rebelling against her grandfather's rules. Once Maisey settles in New Bedford she and her grandfather's relationship becomes much better. After Leo dies Maisey is placed in May's custody.
Mainwairing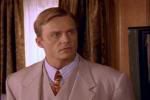 Vaniver Mainwairing, played by Andrew Jackson, appears in the fifth season. Van comes through town and makes an overnight stay because his car needs work. While in New Bedford Van sees Grace and falls in love with her. Van extends his stay in New Bedford, and he and Grace elope. Disaster incures with their marriage when Grace learns that Van was a con-artist.
Mayhew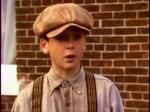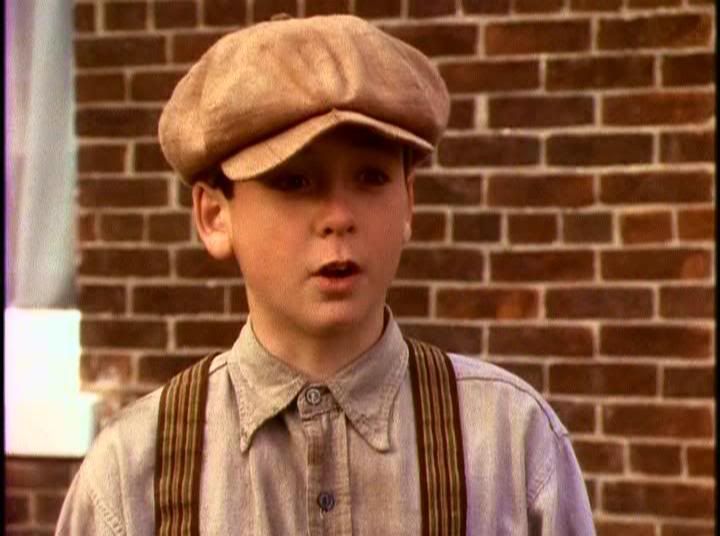 Buck Mayhew, played by Noah Shebib and later Josh Wittig, is Hub's best friend. Buck's father works at the mine, and sometimes Buck feels a little inferior to "Mine-owner" Hub.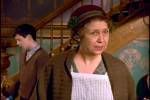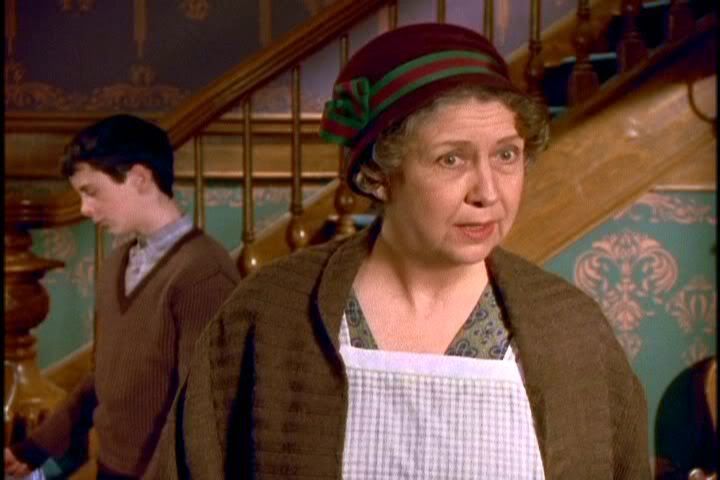 Mrs. Mayhew, played by Martha Gibson in A Gathering of the Clan, is Buck Mayhew's mother.
McCaul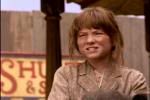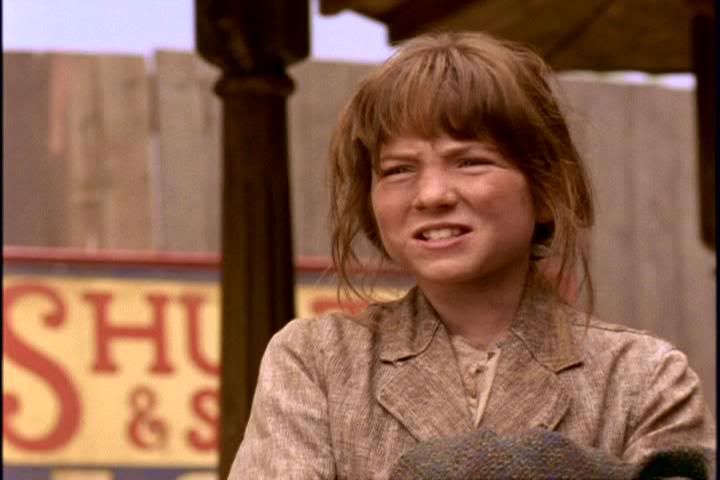 Fiona McCaul, played by Cassandra Van Wyck in Oh Happy Day, is, as Fat refers her, a transient child who has become separated from her parents. While Fiona waits for the next train Hub offers Fiona food as well as some money.
Miller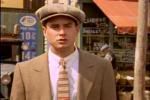 Jack Miller, played by Jeff Malory, swings through New Bedford on his way to meet with the Canadian Olympic team. Jack, who is training for the biathalon, is befriend by Hub who is baffled by Jack's being afraid to reveal to the world that he's Jewish.
Milo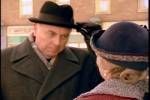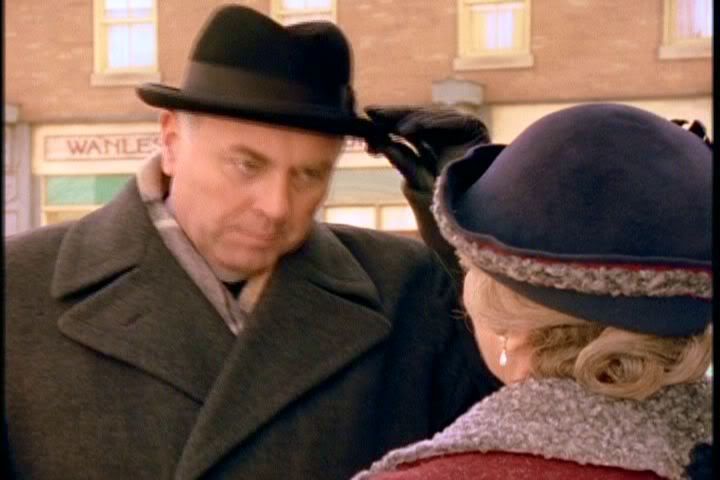 Reverend Milo, played by Richard Partington in Radio Waves, is the minister at the Presbyterian church who does nightly broadcasts of Bible Hour.
Molloy

Ben Mallow, played by Bob Bainborough, is the grocer in New Bedford who gives Honey a job.
Morrison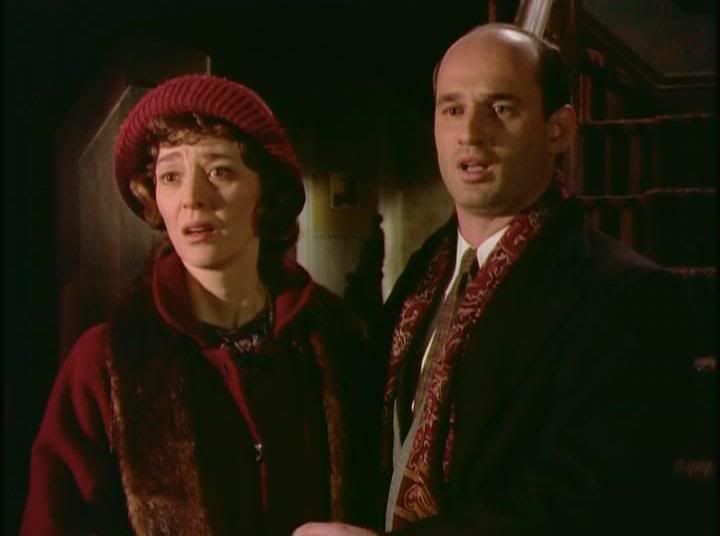 Hugh Morrison, played by Craig Eldridge, is a cousin to the Baileys and is Matilda's husband. When May takes the children from Honey, Violet is placed in the Morrison's care.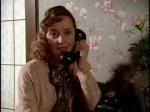 Matilda Morrison, played by Alison Hope, is a cousin to the Baileys. When May takes the children from Honey, Violet is placed in Maltida's care.
Moss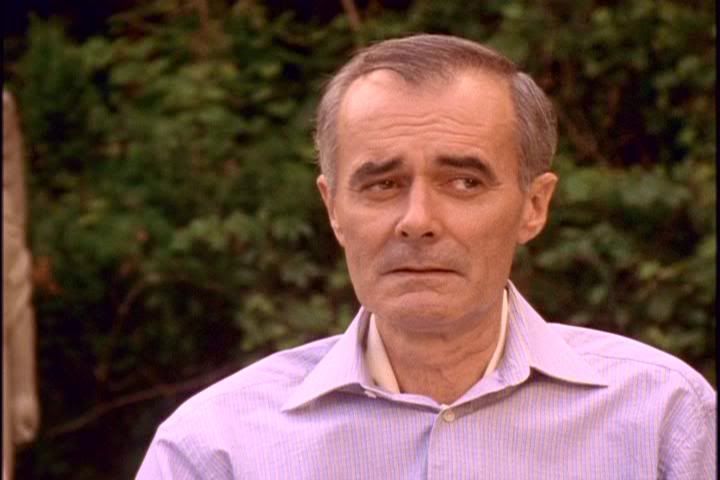 Nigel Moss, played by John Baylis in The Spanish Prisoner, is a life-long friend of Van, and taught Van everything he knew.
Mullin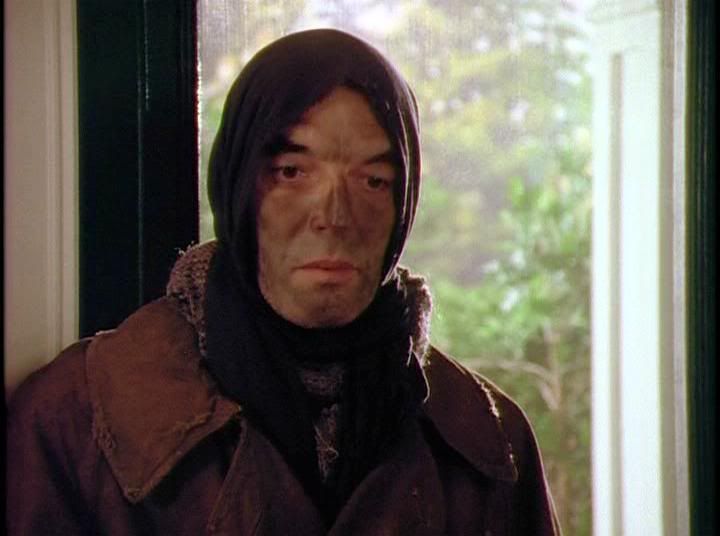 Patrick Mullin, played Geza Kovacs, is a hobo who appears in No Way of Telling. Patrick canvases New Bedford for food and money to feed his ill son. After the bank is robbed and a New Bedford teen is found dead, Patrick and his son flee New Bedford, but not before Hub gives Patrick some money. In the fifth season Hub receives a letter from Patrick, thanking him for the money and how it helped change his life.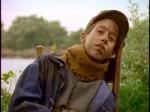 Luke Mullin, played by Josh Hindman in No Way of Telling, is Patrick's ill son.
Murphy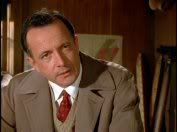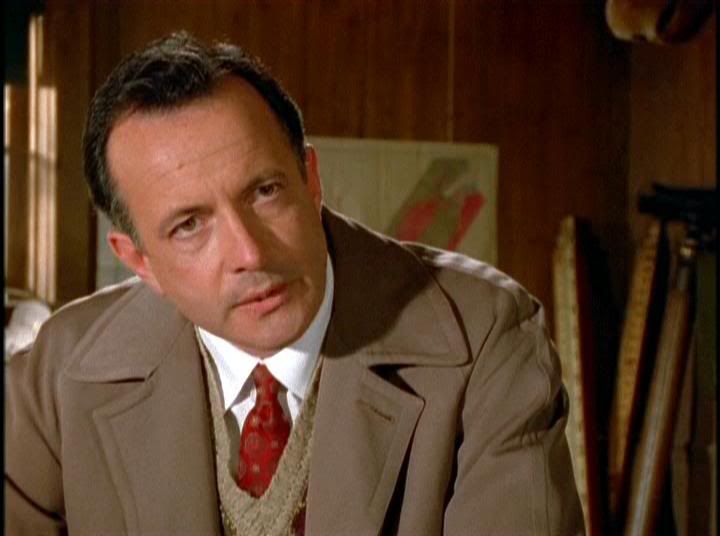 George Murphy, played by Christopher Bondy, is Silver Dome Mine's manager. George keeps May informed of the happenings at the mine.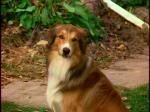 Pal, played by Casey, is George Murphy's dog and is entrusted to Hub and Fat's care while George is vacationing.
Nelson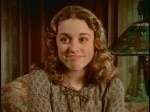 Suzanne Nelson, played by Laura Bertram, helps tutor Hub as well as helps Hub "steal" Violet from Hugh and Matilda.
Newcombe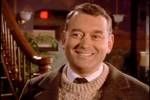 Ethan Newcombe, played by Anthony Bekenn in By Gosh and by Golly, is temporarily stranded in New Bedford while the garage repairs his car. After May learns of Ethan's connection with the governor she befriends Ethan hoping that the relationship will help May acquire the loan that she needs.
Oleson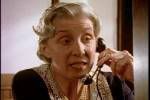 Hattie Oleson, played by Marilyn Boyle, is in a handful of episodes. Hattie is the operator at the telephone exchange and, for a brief time, works with Grace.
Olson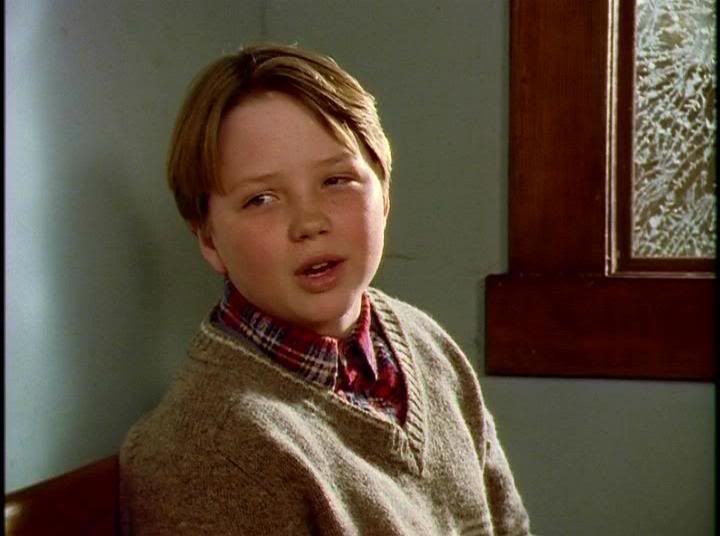 Bernie/Leonard Oleson, played by David Roemmele, is first seen in Moving Mountains and participates in the Midnight Movers. In season three Bernie is recast as Leonard Oleson, who wreaks havoc in New Bedford with Tony Piretti and Charlie McGregor.
Pagorski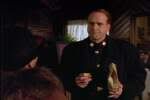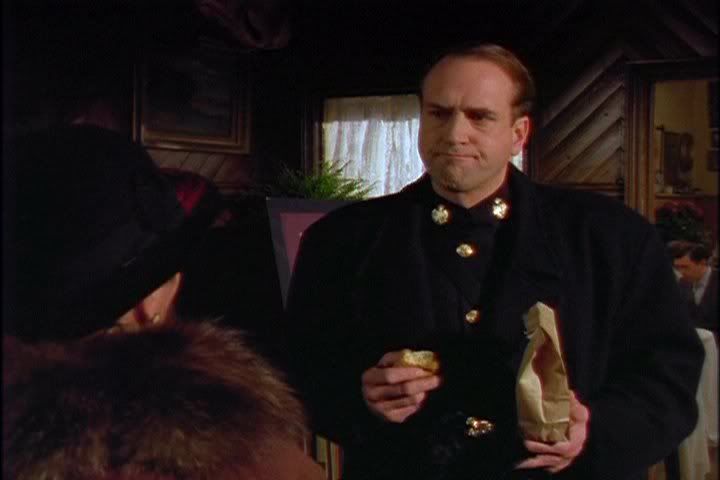 Jan Pagorski, played by Larry Yachimec, is the new police chief and offers Max advice on his detective story.
Peterson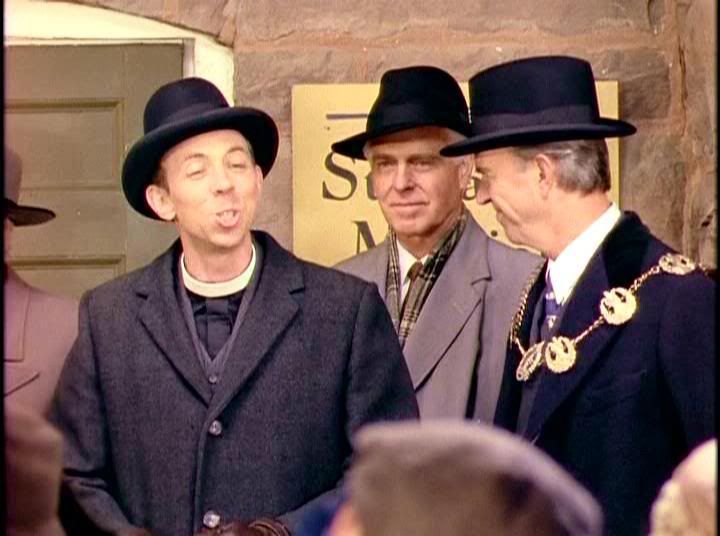 Reverend Peterson, played by Gerry Quigly in Aunt Grace's Wedding, works at the Mission Home. Much to Grace's horror, May thinks that she and the reverend should get together. Eventually Reverend Peterson skips town, but not before he wipes the Mission of its funds.
Piretti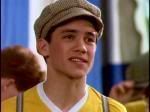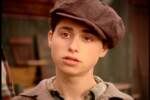 Tony Piretti, played by Dominic Zamprogna in the first season and by Kenny Vadas in season three, is a troublesome teen who has been banned from school property. Despite that, Max continues to help Tony and lets Tony join the summer sports program. Tony is also the mastermind behind The Midnight Movers.
Pritchard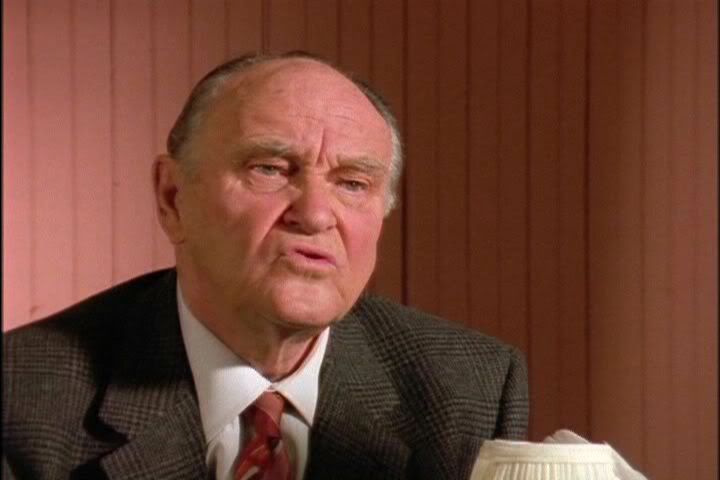 Louey Pritchard, played by Leslie You, is Pritchard's grandfather and appears in The Foolish Heart. Louey, who blames Jim for his daughter's death, is disgusted that Jim is raising his only grandson in a hotel and demands that Pritchard come live with him and his wife.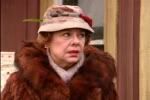 Rose Pritchard, played by Dawn Greenhalgh, is Pritchard's grandmother and appears in The Foolish Heart. While Rose would love for Pritchard to live closer, she understands that Pritchard's place is with his father and attempts to sooth things over between Louey and Jim.


Quintero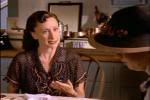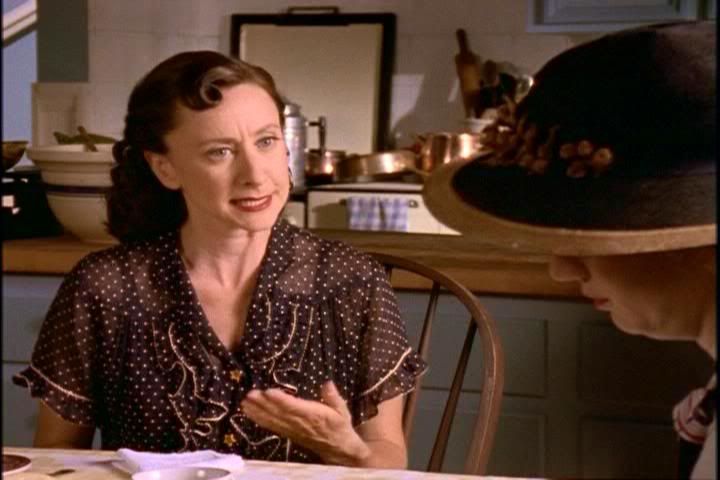 Mildred Quintero, also known as Paloma, is played by Frances Kushner. Mildred poses as a maid at Van's lake front property.
Rothstein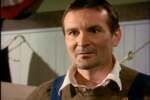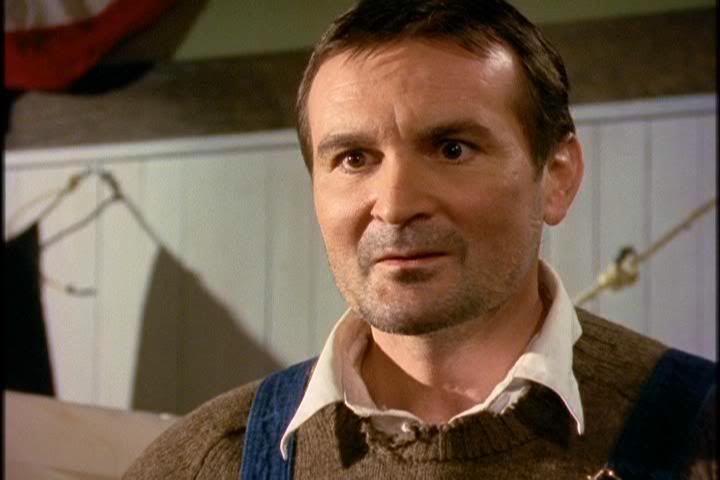 Aaron Rothstein, played by Nicu Branzea in The Crystal Skull, is brought into New Bedford after he and other families are found squatting on May's land. Mr. Rothstein plays an important key in finding the nickel on May's property.
Salmaggi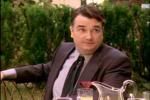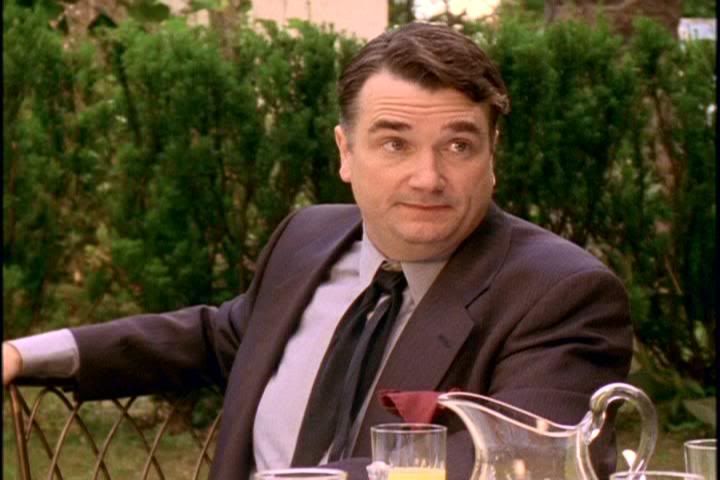 Enzo Salmaggi, played by John Fanning in The Spanish Prisoner, is one of Van's friends. Enzo is an opera singer, prone to drink, who often breaks into song.
Sainsbury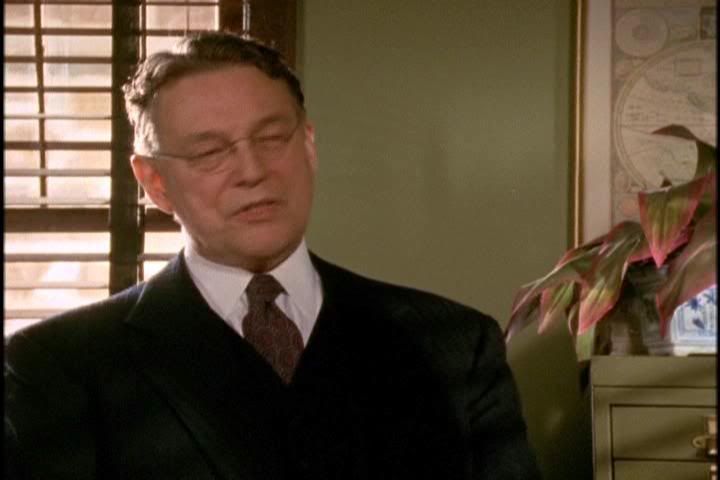 Mr. Sainsbury, played by Robert Benson, is a bigwig at the Royal Dominion Bank and does his best to stop May from receiving a loan to save the mine.
Scheken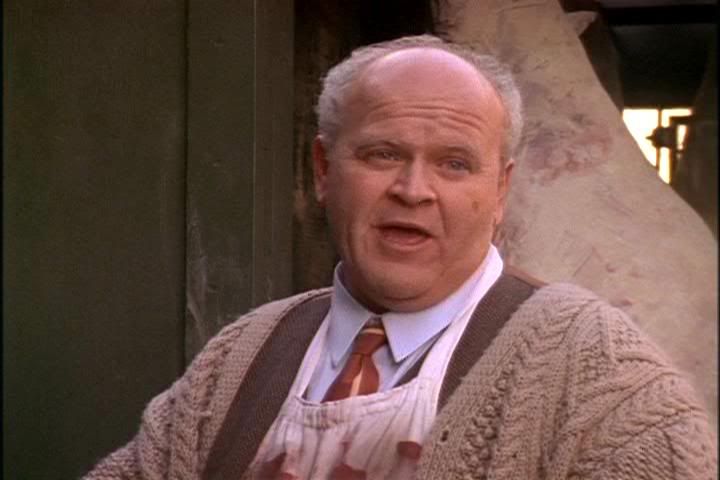 Carl Scheken, played by Dennis O'Conner, is a butcher and is Roolie's son. Due to a Carl's gypsy background Carl refuses to fight in the first World War which causes the young men of New Bedford to chase Carl out of town. Due to the "shameful" way Carl left, Roolie will have nothing to do with her son and thinks of him as though he were dead. Upon Grace and Toppy's medling Carl is made aware of Roolie's failing eyesight and eventually attempts to help his mother.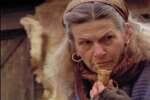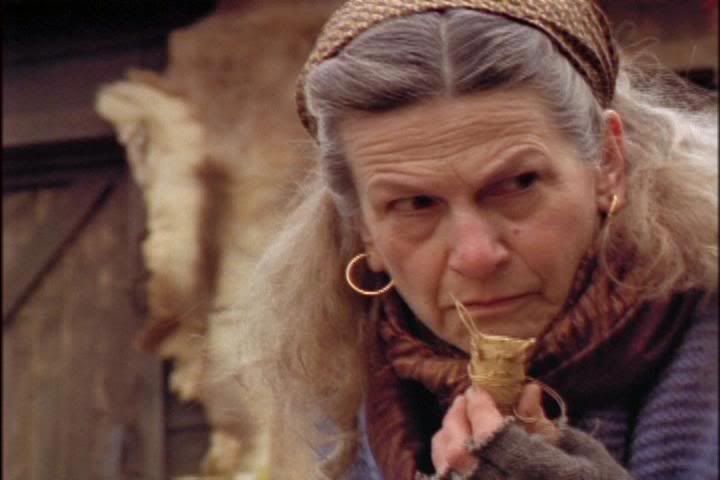 Old Roolie, played by Moira Wylie, is a gypsy women who lives in a shack in the woods. Despite Roolie's poor eyesight, she is perceptive and little slips past her. She extends help to Alice as well as attempts to break Fat's growing jinx.
Schiller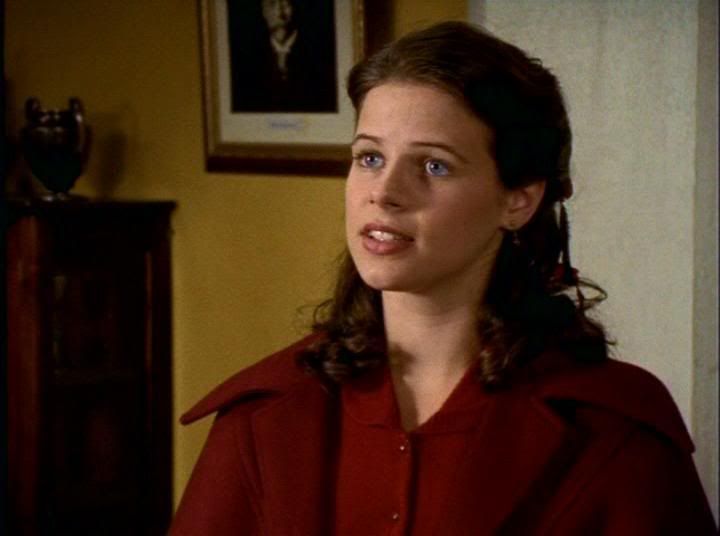 Anna Schiller, played by Meredith Henderson in A Wind at My Back Christmas, is a music student at the university and pulls Hub into the world of anti-facism. When Hub learns that Anna has come to Canada illegally he offers Anne to come to New Bedford to help her escape from Inspector Wells.
Shank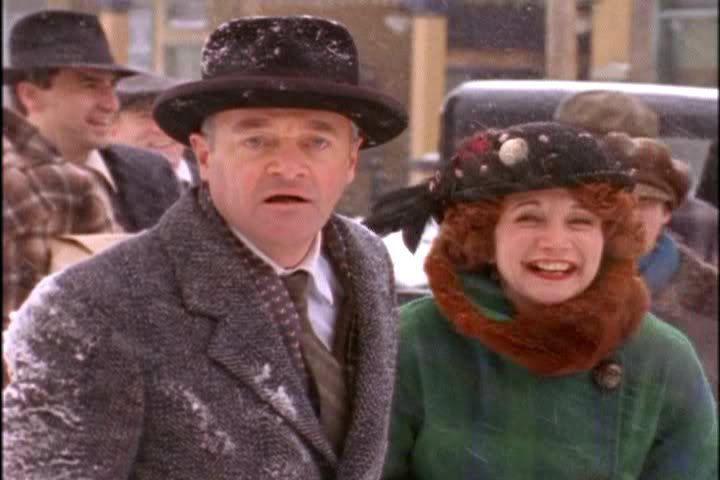 Warner Shank, played by Ian D. Clark in The Wild Blue Yonder, is an opportunist and skips out of town with Ollie's snow-mo-bobber plan.
Skipper

Skipper, played by Asia Vieira, appears in No Way of Telling and is Buck's tomboy friend who thinks little of hobos.
Skip Roper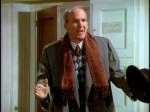 Skip Roper, played by John Bourgeois, is the station master at CRNB Radio and eventually tires of Callie's meddling or, as Callie puts it, "has left us."
Sparks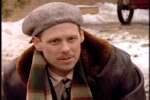 Nathan Sparks, played by Greg Spottiswood Grace of Hollywood, is makes newsreels, but aspires to write his own, meaningful movies. Nathan thinks his dreams are impossible, but after spending time with Grace, Nathan realizes that his dream may not be as impossible as he thought.
Station Master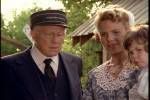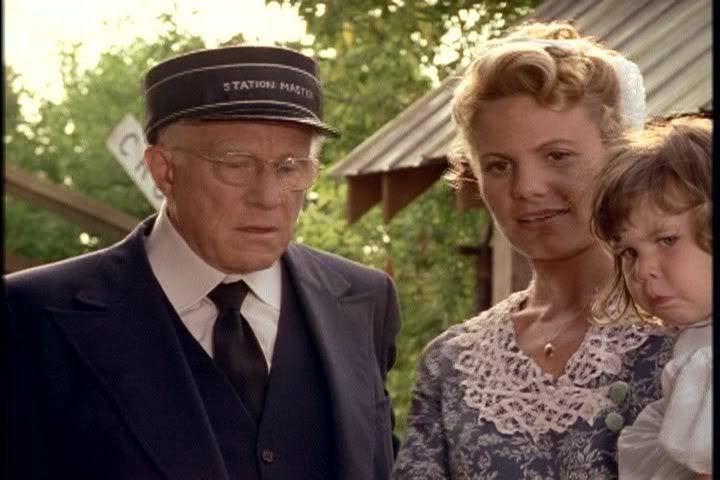 Pete, played by Gordon Jocelyn, is the New Bedford Train Station Master and appears in a handful of episodes.
Stoneman

Sergeant Stoneman, played by Rodger Barton, is in the first four seasons. Sergeant Stoneman is the head policeman in New Bedford, and is unafraid to stand up to May.
Suttons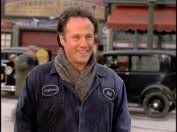 Del Sutton, played by Ron Lea, is Max's brother. In the first few episodes of the second season, Del is irresponsible and acts like a kid. After a lecture from Max, Del slowly changes and begins to work at Jefferson's Garage as well as CRNB Radio. Del falls in love with Grace, but because Grace is seeing Ollie, Del stands back and waits until Grace and Ollie break up. When Del loses his job he leaves town which eventually causes him to lose Grace.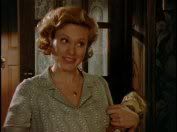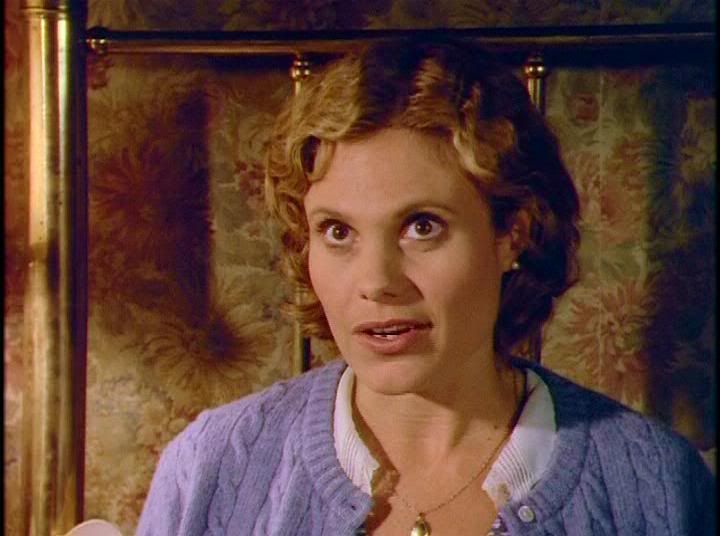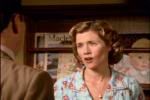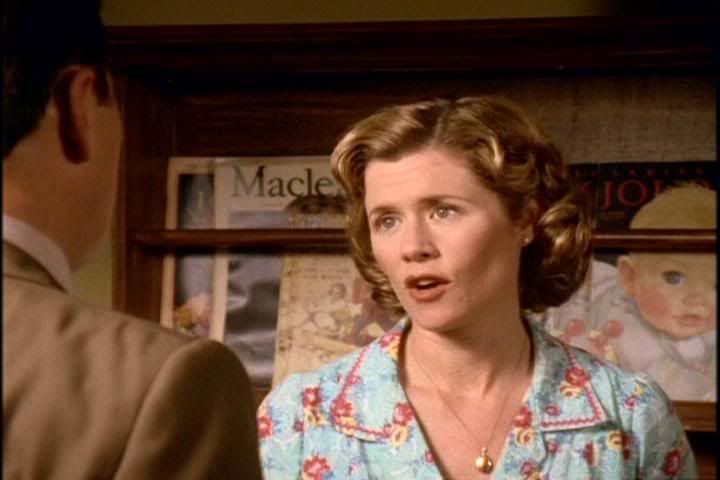 Honey Bailey Sutton, played by Cynthia Belliveau in the first through third season and played by Laura Breneau in the fourth and fifth season, is married to Jack Bailey and the mother of Hub and Fat. After Jack dies, May takes Honey's children away and tells Honey that she can't have the children back until she is able to support herself. After several misadventures, May grudgingly agrees to let Honey come back and live with her. Because Honey's determination she overcomes her mother-in-law's thumb and finds a way to support her family. At the beginning of the second season Honey marries Max Sutton and opens a hair salon.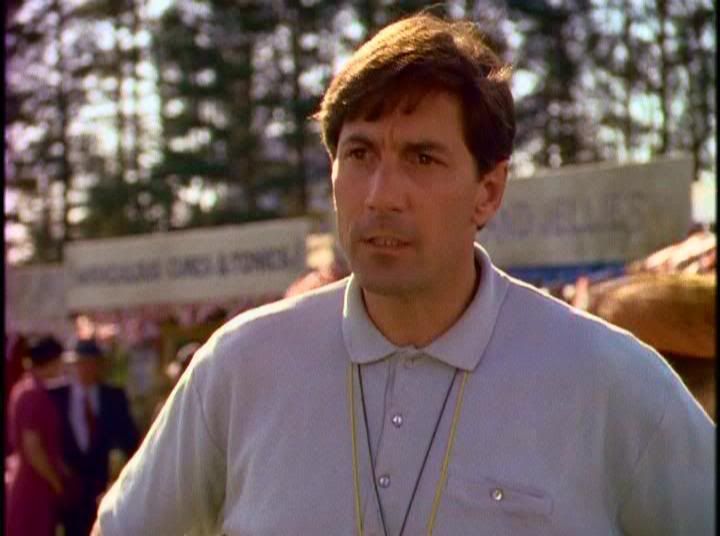 Max Sutton, played by James Carroll, is a school teacher. Max teaches various classes and strives to keep extra curicular subjects from being cut from the school budget.. In the first season, Max helps run a food station by the railroad for the hobos. Because of this, May dislikes Max and she does her best to thrawt Max and even goes so far to try to stop Max and Honey from marrying. Max also enjoys writing mysteries and get to see one if his plays on stage as well as having a detective series run on CRNB.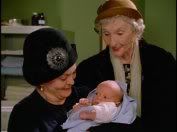 Zack Sutton, played by Dougie LaForce, is born at the end of season two and is in the rest of the seasons. Since Zack is a baby he has very minor roles. In the fifth season, he is rushed to the hospital because Honey and Max are afraid that he has polio.
Trammel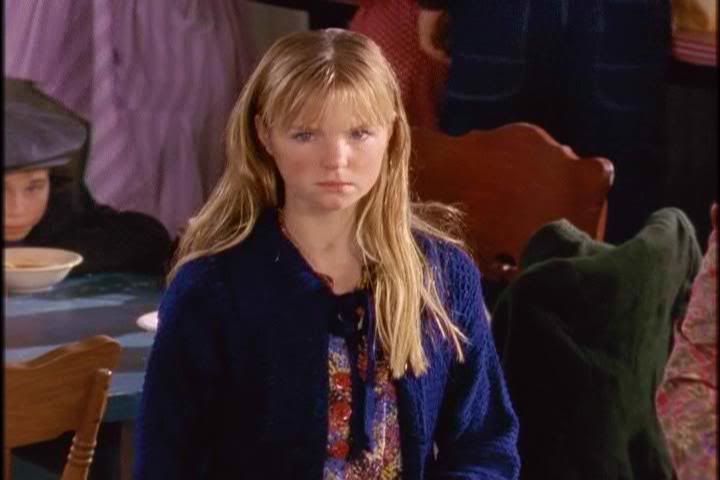 Ruby Trammel, played by Kristin Fairlie, knew Maisey from "Cabbage Town." Ruby and and Maisey do not get along and Ruby threatens to spill secrets from Maisey's past.
Vreeker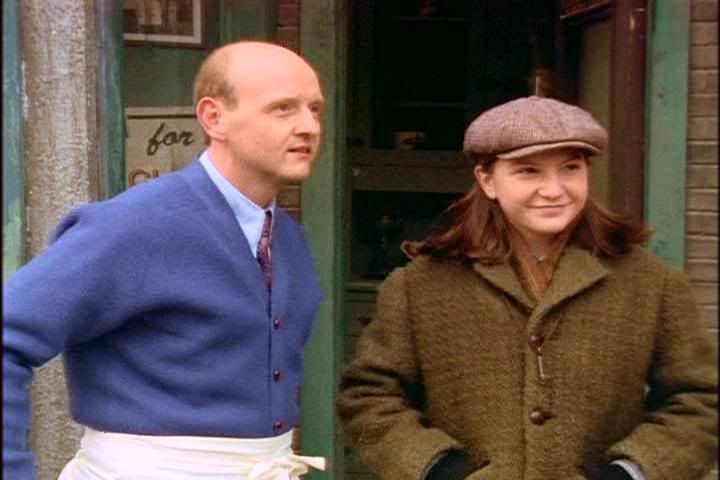 Lonnie Vreeker, played by Robert Clarke, is in a handful of episodes and seems to work for the Cramps.
Wainwright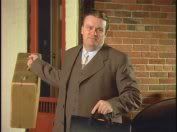 Judd Wainwright, played by Dan Redican, is in the first season. Judd is Grace's bumbling highschool flame. Judd and Grace meet up on the way to North Bridge, and the flame begins to flair again. Judd and Grace become engaged, but Judd breaks off the engagement when he's offered a job that only takes single men.
Wales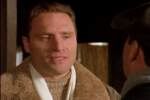 Fred Wales, played by Douglas O'Keefe in The Wild Blue Yonder, returns to New Bedford as a successful pilot and inspires Fat's and Maisey's dreams.
Wanless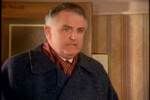 Edmund Wanless, played by Roger Dunn, is the owner of Wanless Furniture and is in a handful of episodes.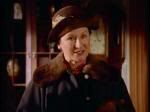 Martha Wanless, played by Francoise Valle, is in a handful of episodes and is one of the women that plays bridge with May.
Wilson

Brambly Wilson, played by Tom McCamus in Something from Nothing, travels with the chautauqua and inspires Fat.
Whitney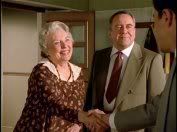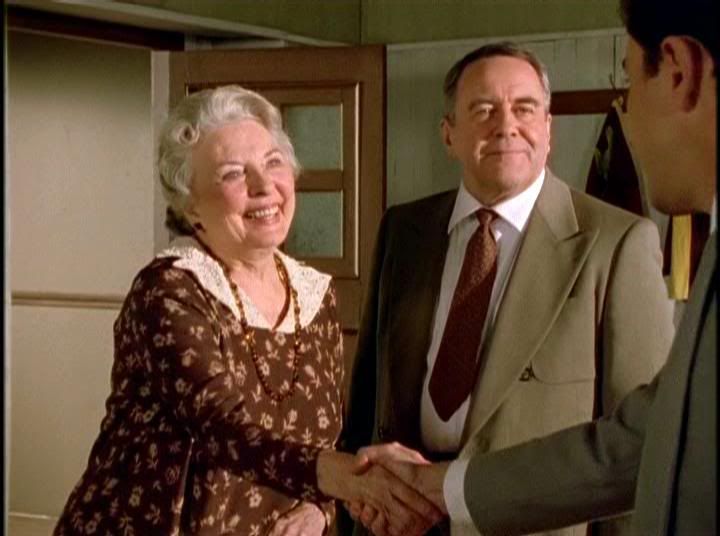 Mrs. Whitney, played by Charmion King, is in all five seasons. Mrs. Whitney is very much a woman of the past which and, as the school principal, causes conflict between her and Max.
Wilson
Esther Wilson, played by Paulette Sinclair, is known throughout New Bedford for having difficult hair. After Honey reopens her shop she is delighted that Esther will be her customer, and becomes angry when she learns that Esther decides to go to another hair dresser.


Woodman

Senator Woodman, played by Colin Fox in New Directions, is a good friend of May's. May asks the Senator for help in acquiring the loan, but after the Senator lies May opens her eyes to a new political party.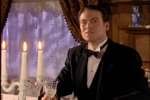 Maurice Woodman, played by Don Carrier in New Directions, is the senator's son who aspires to fill his father's possition using his father's name and contacts.
Yuen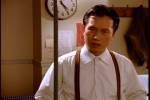 Lee Yuen, played by Ho Chow, appears in a smattering of episodes and owns Yuen's laundry. Mr. Yuen also owns appartments above the laundry and is unafraid to give Honey a place to live and to work when the whole town is against her.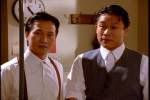 Chan Yuen, played by Jovannie Sy in Radio Waves, is Lee Yuen's cousin who did radio work in Shanghai. Once Grace learns of his talent she eventually convinces Chan to do advertisements for CRNB as well as star in Max's radio mystery.
3.3.12